EUROPEAN CITIES
Exclusive preview of Marseille, European Capital of Culture - 3 days / 2 nights
Why Marseille? For a breath of fresh air backed by the beat of a big maritime city. A pretty startling line-up of culture, excellent meetings facilities and top range accommodation as the city gears up for its 2013 shift as European Capital of Culture. A one-hour flight from Belgium or 4 hours by train to reach the magnificent rock coast, sea, vast sky and uplifting possibilities for your team.
Travel Arrangements
Discovery day of Marseille - The Old Harbor, the Corniche, Notre-Dame de la Garde, the Prado, the Velodrome Soccer Stadium and the Castellane Square
Accommodation in 4- or 5-star hotels
Lunch and dining experiences with local and authentic food
Full adventure day (cruise or zodiac) around the exceptional Bay of Cassis and the Massif of the Gardiole to discover the Calanques
Petanque competition in the evening
Group activities and optional excursions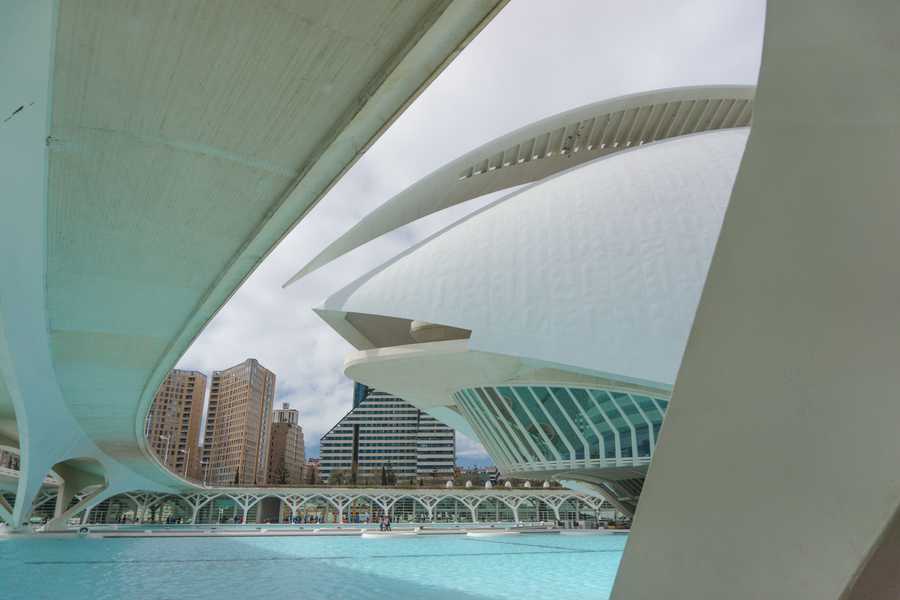 Valencia
@dmire jets you off to the third largest city in Spain after Madrid and Barcelona. A stunning medieval core, a multitude of architectural styles, colorful festivals, a vibrant nightlife and gastronomic scene, and a laid-back beach vibe make Valencia an attractive top destination for corporate groups.
Travel Arrangements
Accommodation in 4- or 5-star hotels
Visit of Valencia Football club
Tapas tasting and local delicacies
City tour led by professional guide
Catamaran trip along the coast
Segway or bike tour
Paella cooking demonstration
Boat ride at Albufera National Park
Authentic dinners and entertainment in the evening
Sicily: an action packed slice of paradise
The island of Sicily packs in an incredible amount of natural beauty. Its mountain sides and rolling hills of rural countryside are met by long stretches of breathtaking beaches with clear waters.
If you're up for challenges, you're in! If you are feeling extra daring, come and climb Mount Etna with your colleagues, Europe's most active volcano to admire the breathtaking scenery and feel on top of the world.
Experience the scenery while driving a vintage Fiat 500 and get into the footsteps of the Godfather. Hungry for more? Get off road and ask for our rewarding programs leading you to Sicily.
Travel Arrangements
Accommodation in 4- or 5- star hotels
Excursion with vintage Fiat 500 cars to Savoca, 'The Godfather Town'
Quad excursion up the Etna and visit of the Etna North with guide
4x4 excursion Etna off-road to enjoy the panoramic view over the "Valle del Bove"
Restaurants to sample local traditional and authentic specialties
Limoncello distillation demonstration and tasting
Cultural visit led by professional guide
WORLD DESTINATIONS
Colombia is Passion - 6 days / 4 nights
A notion of apprehension has been replaced with straight-up excitement when it comes to travelling to Colombia. This change in perception is due to the country's wave of new boutique hotels and big-name resort brands in Cartagena and Bogotá, fusion and salsa clubs, designer spas and crumbling Colonial splendor rebooted. The cut-rate pricing is also pretty convincing all on its own. @dmire takes your group out a for an inspirational and motivational 5-day incentive to this spectacularly beautiful country.
Travel Arrangements
Accommodation in 4- or 5- star hotels
City tours and introduction to culinary specialties
Museum entrances
Montserrat visit and cable cars
Domestic flight to Cartagena
Walking tours
Sailing trip to Rosario archipelago
Nightclub entrance and evening entertainment
The Gambia: experience the real Africa - 5 days / 3 nights
How much do you know about The Gambia? For a start, its magnificent coastline invites visitors to laze and linger, tempting with luxurious beach resorts and bustling fishing villages. But there's more to Africa's smallest country than sun and surf. Stunning nature reserves and national parks, the historical slave stations, heritage and vibrant culture make the perfect cocktail for an exciting incentive. Embark on a fascinating voyage of discovery with @dmire.
Travel Arrangements
Accommodation in top class hotel or lodges
Cooking workshop with locals for an introduction to culinary specialties
Visit of Albreda village
Market experience
Ethnic experience of rural Gambia, colorful, native costumes and traditions
Safari trip in nature reserve
Teambuilding activities
Plunge into Afro-Brazilian history in Salvador - 6 days / 4 nights
Salvador is Brazil's third-largest city and the rise of luxury hotels in Salvador in the last few years is one of the most appealing trends in Brazil travel. Salvador de Bahia is a vibrant hub of African influence, as it was once the center of the former African slave trade. The city is also known world-wide for its wild festivals and sparkling beaches, making it an ideal destination for incentive groups looking to combine culture and relaxation on their Brazil trip.
Travel Arrangements
Accommodation in 4- or 5-star hotels
Guided city tour
Sunset cruise with open bar to view the city's waterfront (day 1)
Visit of a Capoeira school and initiation
Visit Lacerda lift for panoramic views over the city
Team Group activity at Sao Joaquim Market - Caipirinha cocktail competition
Full day cruise in All Saints Bay - Praia do Forte, islands visits and barbecue
Team adventure day on the Imbassai river network in canoes